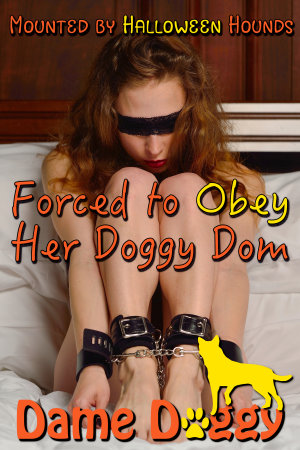 Forced to Obey Her Doggy Dom
An enchanted collar is making her obey her dog's every sexual desire.
About the Book
She bought an enchanted collar so she could understand her dog. Too bad she didn't read the fine print because now she has to do everything her dog tells her. And her dog wants her to give him puppies. She can't, but she's enjoying letting him try.
This FICTION short is for ENTERTAINMENT PURPOSES ONLY and is intended for MATURE AUDIENCES ONLY (18+). It contains zoophilia bestiality dog sex, domination, bondage, dubious consent, mind control, oral sex, bareback creampie sex, and masturbation.
Other Books in "Mounted by Halloween Hounds"