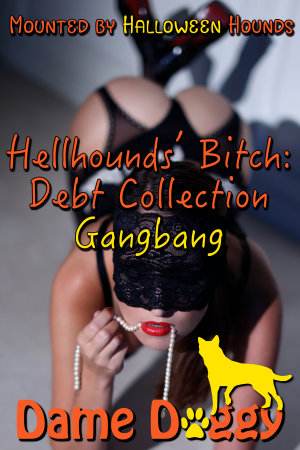 Hellhounds' Bitch: Debt Collection Gangbang
She defaulted on her payment to a demon and now his hellhounds want satisfaction.
About the Book
The demon gave her riches, and all he asked for in return was a baby. Even though she agreed, she has no intention of wrecking her body to give it to him. Little does she know demons have a collections agency too. The hounds of Hell will stay on her until she satisfies them all and her debt.
This FICTION short is for ENTERTAINMENT PURPOSES ONLY and is intended for MATURE AUDIENCES ONLY (18+). It contains zoophilia bestiality dog sex, gangbang, unprotected creampie breeding sex, double penetration, oral sex, dubious consent, sex toys, and mind control.
Other Books in "Mounted by Halloween Hounds"