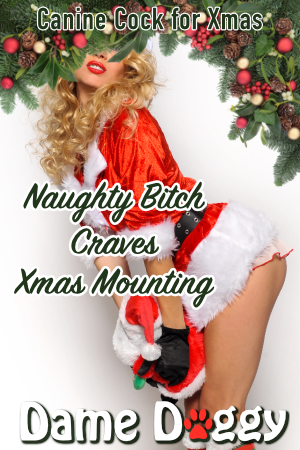 Naughty Bitch Craves Xmas Mounting
Santa declared a naughty bitch like her should be mounted like one.
About the Book
She came home to find Santa putting presents under the tree. A clear indication she had way too much to drink. Santa accuses her of being naughty on a whole new scale. Since she wants to act like a bitch, she can just be a bitch and get mounted by her roommate's dogs.
This FICTION short is for ENTERTAINMENT PURPOSES ONLY and is intended for MATURE AUDIENCES ONLY (18+). It contains bestiality dog sex, Christmas, dog-on-girl, dubious consent, mind control, double penetration, vaginal sex, oral sex, exhibitionism, and bareback creampie.
Other Books in "Canine Cock for XMas"